Customer Service Trainer (Internal Only)
Department: Customer Service
Reports to: Customer Service Director
Location: Richmond, BC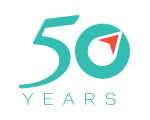 Who we are
At TuGo, we're committed to helping travellers and partners have better experiences. To sum it up: We help—however we can. That's why we're one of Canada's leading travel insurance providers and a Canada's Best Managed Company!
We're a team of specialized experts, dedicated to first-class customer service and claims assistance. We're looking for a Customer Service Trainer (Internal Only) to join our team, in our Richmond, BC office.
TuGo is privately owned with headquarters in Richmond, BC. We have over 170 employees in offices across Canada.
What you'll do
You perform a key role by collaborating on the development and delivery of professional and effective learning experiences for the Customer Service team and others. You spend 50% of your time as a trainer and 50% as a LIA.
Collaborate on the design and development of a curriculum for Customer Service learning. This includes instructional methods, timeframes, digital and traditional materials, and will incorporate both classroom and web-based learning environments. This learning is for Customer Service team members, as well as others at TuGo. This learning is primarily regarding our products, procedures, service, and systems. This will require collaboration with members of the Learning Centre Team. This requires on-going collecting and documenting of all CS Team learning needs.
Act as a Subject Matter Expert (SME) on behalf of the CS Team in collaboration with others in creating learning.
Analyze and incorporate learner feedback and QA feedback into future learning materials and courses.
Use the LMS and Confluence to effectively organize courses and material for learners.
Champion new training and development theories, methods, and technologies, and recommend and apply appropriate solutions, including our LIA Assist program.
Manage the writing and revising of Customer Service scripts and resource material in Confluence, and communicate changes to the team and any other stakeholders.
Fulfill the responsibilities of an LIA when required, including taking escalations if needed.
Act as QA/QM when requested.
Achieve performance targets.
Collaborate and communicate effectively with team members and all other teams.
Responsively and effectively handle issues.
Look for ways to improve customer experience.
Promote and model TuGo culture, values, and brand promise.
Continuously build professional and technical expertise.
Other duties as required.
What you'll bring
Degree or diploma in business or a related discipline
Completion of courses in adult learning, e-learning or training
2+ years of experience developing, delivering, and evaluating adult learning
Experience managing or using a LMS is an asset
2+ years of experience in a contact centre environment
Demonstrated ability to organize and manage multiple, diverse priorities
Demonstrated initiative and the ability to implement ideas
Completion of Level One Insurance License
Knowledge of the Canadian travel insurance industry is an asset
Fluency in French is an asset
Ability to occasionally conduct training on a Saturday as needed
Excellent written and verbal English communication skills
Strong team player and positive contributor
Proficient in MS Office Suite and able to learn applications quickly
Well-developed analytical, problem-solving, and decision-making skills
Able to consistently live our values of being purposeful, achievement-oriented, cohesive, evolutionary and treating others as you want to be treated
A strong customer experience focus
A passion for continuous learning and professional achievement
A passion for travel
Apply to TuGo
If you're passionate about providing better customer experiences, and this position fits your career plan, send your resume and cover letter to: careers@tugo.com