Payroll & Accounting Administrator
Permanent
Department: Finance
Reports to: Accounting & Payroll Director
Location: Richmond, BC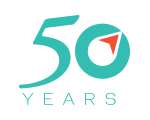 Who we are
TuGo is one of Canada's leading travel insurance providers and a Canada's Best Managed Company Platinum Club member. At TuGo, we make travel easier and a better experience by connecting partners and products with travellers, offering what they want, when, where and how they want it.
TuGo is an engaged, empowered and effective community of people, working together to help make great travel-related experiences for our customers. At TuGo we strive to be valued, effective and trusted. These values are the same internally in how we work with each other and externally expressed as our brand, in how we support and engage with our customers.
Headquartered in BC, with almost 200 employees in offices across Canada, we're looking for a Payroll & Accounting Administrator to join our Richmond, BC team!
What you'll do
Prepare employee payroll semi-monthly using ADP software, by inputting any necessary changes related to employee information, changes to hours worked, new hires, terminations etc.
Prepare and enter the payroll journal entry every pay period.
Reconcile the G/L to reports from ADP which include MSP, IAP, FTE's, RRSP's. T4 reconciliation is completed twice annually.
Maintain time and attendance system using ADP, reviewing time cards weekly and following up regarding anomalies.
Update the Salary and Wage forecast monthly for the Chief Accounting Officer to review.
Administer benefits program.
Process payments to the benefit suppliers as necessary in A/P.
Support the Accounting Administrator with the processing of American Express monthly statement and employee expenses.
Prepare, enter and reconcile month-end and year-end entries.
Prepare sales incentive calculation per schedule.
Assist in the preparation of year-end financial binder.
Perform a variety of accounting functions such as: weekly trade A/P functions including coding invoices to appropriate expense and department, A/R and or invoicing.
Prepare and post manual cheques as requested.
Prepare, enter and reconcile month-end and year-end entries. Prepare for the annual review by the auditors which will include lead sheets, continuity schedules etc.
Perform reconciliation of international student policies including details by school and provide report to the managing broker.
Achieve performance targets.
Collaborate and communicate effectively with team members and all other teams.
Responsively and effectively handle issues.
Look for ways to improve customer experience.
Promote and model TuGo culture, values, and brand promise.
Continuously build professional and technical expertise.
Other duties as required.
What you'll bring
Degree or diploma in business or related discipline
Canadian Payroll Association, Payroll Compliance Practitioner (PCP) certification
3+ years of payroll experience and accounting experience
Extensive knowledge of payroll legislation in Canada
Previous experience with ADP payroll software an important asset
Advanced skills with spreadsheet and word processing applications (e.g. Excel and MS Word)
Ability to take initiative
Excellent written and verbal English communication skills
Strong team player and positive contributor
Well-developed analytical, problem-solving, and decision-making skills
Able to consistently live our values of valued, effective and trusted
A strong customer experience focus
A passion for continuous learning and professional achievement
A passion for travel
Apply to TuGo
If you're passionate about providing better customer experiences, and this position fits your career plan, send your resume and cover letter to: careers@tugo.com