Senior Actuarial Analyst
Department: Finance
Reports to: Actuary
Location: Richmond, BC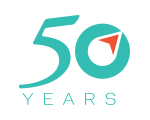 Who we are
At TuGo, we're committed to helping travellers and partners have better experiences. To sum it up: We help—however we can. That's why we're one of Canada's leading travel insurance providers and a Canada's Best Managed Company!
We're a team of specialized experts, dedicated to first-class customer service and claims assistance. We're looking for a Senior Actuarial Analyst to join our team, in our Richmond, BC office.
TuGo is privately owned with headquarters in Richmond, BC. We have over 170 employees in offices across Canada.
What you'll do
Independently build models to identify, analyze, and interpret trends and patterns in sales and claims data.
Proactively evaluate the rating assumptions and suggest updates based on the emerging claims experience.
Forecast and report on financial performance of the insurance book of business.
Review the rate levels to achieve the target profitability metrics for the products.
Review and maintain the rating structure for the products to achieve the desired risk selection.
Help determine the cost estimates for new product features.
By reviewing loss reserve development, suggest improved algorithms to determine appropriate levels of loss reserves.
Design, develop and maintain automated reporting dashboards (in collaboration with the Tech Team) to be on top of emerging trends.
Achieve performance targets.
Collaborate and communicate effectively with team members and all other teams.
Responsively and effectively handle issues.
Look for ways to improve customer experience.
Promote and model TuGo culture, values, and brand promise.
Continuously build professional and technical expertise.
Other duties as required.
What you'll bring
Bachelor's degree in Mathematics, Statistics, or Actuarial Science
Solid knowledge of actuarial principles, 5+ years of related experience
ASA/ACAS or near completion
Expert in data manipulation and analysis
Experience building rating models for travel, health, or P&C
Experience using statistical software such as R, Rapid Miner or SPSS
High proficiency in MS Excel
Strong attention to detail
Ability to interpret results and present ideas/decisions clearly
High level of personal integrity and self-accountability
Demonstrated creativity to identify and implement innovative solutions
Excellent written and verbal English communication skills
Strong team player and positive contributor
Proficient in MS Office Suite and able to learn applications quickly
Well-developed analytical, problem-solving, and decision-making skills
Able to consistently live our values of being purposeful, achievement-oriented, cohesive, evolutionary and treating others as you want to be treated
A strong customer experience focus
A passion for continuous learning and professional achievement
A passion for travel
Apply to TuGo
If you're passionate about providing better customer experiences, and this position fits your career plan, send your resume and cover letter to: careers@tugo.com