Senior DevOps Engineer
Department: Enterprise Systems
Reports to: Enterprise Systems Director
Location: Richmond, BC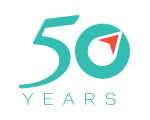 Who we are
TuGo is one of Canada's leading travel insurance providers and a Canada's Best Managed Company Platinum Club member. At TuGo, we make travel easier and a better experience by connecting partners and products with travellers, offering what they want, when, where and how they want it.
TuGo is an engaged, empowered and effective community of people, working together to help make great travel-related experiences for our customers. At TuGo we strive to be valued, effective and trusted. These values are the same internally in how we work with each other and externally expressed as our brand, in how we support and engage with our customers.
Headquartered in BC, with almost 200 employees in offices across Canada, we're looking for a Senior DevOps Engineer to join our Richmond, BC team!
TuGo's Enterprise Systems department builds innovative software solutions using modern and leading edge computing technologies to support customer facing solutions, organization wide processes and information flows, data analysis and reporting. As part of the team, you'll play an active role in contributing creative and fresh ideas, working with experienced developers and designers who love solving complex requirements.
What you'll do
Summary:
We're looking for a Senior Operations Engineer/DevOps/SRE  who can design, build and maintain highly available and performant production systems based in the cloud. You'll be working in a small team that owns entire infrastructure stacks for multiple products. Your work will have a high impact and you will be responsible for a particular set of systems, and run key projects. You will get to collaborate with a high performing development team and be part of shipping great new product features, optimizations, tooling, and workflows. You are passionate about automation, development lifecycle improvement, and being the bridge between infrastructure and development. You embrace the concept of the software defined datacenter and are prepared to scale your systems on demand.
Responsibilities:
Manage servers on AWS cloud environment.
Diagnose high and low-level performance issues in a highly distributed environment.
Develop and manage Kubernetes clusters.
Identify time-consuming tasks and automate them.
Design and deploy new systems needed for product features.
Maintain standards of security, reliability, performance and quality.
Improve efficiency and quality of software development and delivery processes.
Be part of an on-call rotation.
Maintain and update installation and configuration processes and documentation.
Work and communicate with development teams to bridge gaps and bring consistency in software builds and release.
Collaborate and work in an agile team to design, develop, deliver solutions with high degree of quality.
Develop proactive system monitoring of business critical applications.
Achieve performance targets.
Responsively and effectively handle issues.
Look for ways to improve customer experience.
Promote and model TuGo culture, values, and brand promise.
Continuously build professional and technical expertise.
Other duties as required.
What you'll bring
Degree in Computer Science or Engineering
5+ years of experience in designing and maintaining production systems in a cloud environment
Sound knowledge of Linux and TCP/IP network fundamentals
Experience designing or maintaining systems in one of: AWS, Azure or GCP
Experience with build automation tools such as Jenkins, TeamCity, Docker, Spinnaker, Kubernetes, Vault
Proficiency in using or configuring monitoring systems like Nagios, Prometheus, Collectd, identifying critical metrics and correctly prioritizing alerts
Ability to code in at least one programming language including but not limited to: Python, Go, Java, Bash, Groovy
Experience with system integration and management tools such as Ansible, Puppet
Experience in working with containers particularly with Kubernetes is a big plus
Good knowledge in CI/CD pipelines and automation of software delivery
Experience with database management either SQL and NoSQL and experience with ElasticSearch and Couchbase an asset
Familiar with technologies such as SpringBoot, Akka, Kafka, Elastic Search, Couchbase, JBoss, Tomcat
Demonstrated ability to clearly conveys thoughts, both written and verbally, listening attentively and asking questions for clarification and understanding
Proven ability to work with others to deliver results, meaningfully contributing to the team and prioritizing group needs over individual needs
Well-developed analytical, problem-solving, and decision-making skills
Able to consistently live our values of being valued, effective and trusted
A strong customer experience focus
A passion for continuous learning and professional achievement
A passion for travel
Successful completion of a criminal record check
Apply to TuGo
If you're passionate about providing better customer experiences, and this position fits your career plan, send your resume and cover letter to: careers@tugo.com