Software Developer
Department: Digital Solutions
Reports to: Digital Solutions Manager
Location: Richmond, BC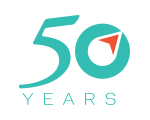 Who we are
At TuGo, we're committed to helping travellers and partners have better experiences. To sum it up: We help—however we can. That's why we're one of Canada's leading travel insurance providers and a Canada's Best Managed Company!
TuGo's Digital Solutions department builds innovative, customer-facing solutions using some of the latest and greatest web and mobile technologies. As part of the team, you'll play an active role in contributing creative and fresh ideas, working with experienced developers, designers, marketing and social media experts who love finding new ways to use web and mobile platforms to engage customers. We're looking for a Software Developer to join this team, in our Richmond, BC office.
TuGo is privately owned with headquarters in Richmond, BC. We have over 170 employees in offices across Canada.
What you'll do
Design, develop and test external facing web based applications.
Help produce technology demonstrations to key stakeholders.
Provide quality assurance testing.
Contribute creative and fresh ideas that will help TuGo engage our web and mobile users.
Work within an agile development environment, using the leading web and mobile platforms and technologies.
Achieve performance targets.
Collaborate and communicate effectively with team members and all other teams.
Responsively and effectively handle issues.
Look for ways to improve customer experience.
Promote and model TuGo culture, values, and brand promise.
Continuously build professional and technical expertise.
Other duties as required.
What you'll bring
5+ years of software development experience in Java/J2EE, with a strong knowledge and experience with RESTful web services
Degree in Computer Science, Engineering or related field
Demonstrated proficiency and experience with the following: Java, OAuth 2.0, SOA, EJB3, Hibernate, Spring, JDBC
Expertise in Grails, HTML5, Javascript, Spock, Geb, Groovy and Java
Experience designing web service APIs
Experience securing, scaling, performance tuning web services
Experience with using an API management platform (Apigee, Mashery, 3Scale, etc) and creating API documentation
Experience with the following an asset: PHP, WCMS (e.g. Drupal), Node.js, AngularJS and Meteor, and APIs & Web Services
A good understanding of the latest web, mobile and social media trends
Excellent written and verbal English communication skills
Strong team player and positive contributor
Well-developed analytical, problem-solving, and decision-making skills
Able to consistently live our values of being purposeful, achievement-oriented, cohesive, evolutionary and treating others as you want to be treated
A strong customer experience focus
A passion for continuous learning and professional achievement
A passion for travel
Successful completion of a criminal record check
Apply to TuGo
If you're passionate about providing better customer experiences, and this position fits your career plan, send your resume and cover letter to: careers@tugo.com