TuGo Toughs it Out to Help Grant Wishes with Make-A-Wish Canada
(Richmond, BC, Jun 10, 2014) - TuGo continues to celebrate a milestone year–the big 5-0! The company is commemorating this anniversary with Wishes Across Canada. This initiative supports Make-A-Wish® Canada, granting a travel wish to a courageous child with a life-threatening medical condition, in every province! TuGo and its employees are committed to contributing $100,000 this year.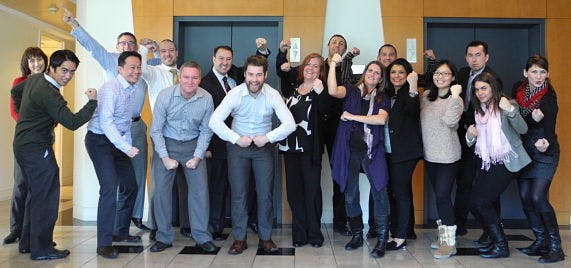 As one of its fundraising pursuits, thirty of TuGo's employees will brave the intense challenge of Tough Mudder this summer! The team's fundraising goal is $17,950; to date, they've raised nearly $16,000.
All proceeds go to granting wishes, like 16-year-old Jorie's. She and her family travelled to Hawaii to see turtles and float down a lazy river.
"At TuGo, we're incredibly excited to bring our Tough Mudder team together to fundraise for Wishes Across Canada," says Mike Starko, Executive Director. "Our team's commitment and passion to help children like Jorie experience memorable travel wishes, makes all the mud, icy water and possible electrocution worth it!"
"We are honoured to have such a generous partner in TU Group whose employees, brokers and customers are so thoughtfully committed to supporting our magical wish-granting mission," said Jennifer Ritter, CEO, Make-A-Wish Canada. "We congratulate TuGo on their 50th anniversary and thank them for their significant support in making more life-affirming wishes come true."