TuGo Welcomes Doug Harper as New Regional Account Manager
(Richmond, BC, Aug 1, 2018) - TuGo, one of Canada's top travel insurance providers, is pleased to announce Doug Harper has joined its Business Development team as a Regional Account Manager.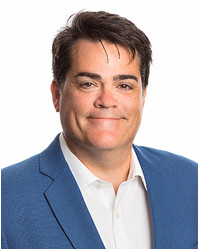 Based in Calgary, Doug will be managing TuGo partnerships in Alberta, Manitoba, and the Territories.
"We're excited to have Doug on the team," says Chad Hofmann, National Director, Business Development. "In addition to bringing over 20 years of industry experience to the role, Doug has completed the Certified Financial Planner and Canadian Securities Courses. He brings a lot of knowledge to the table and will be an asset to TuGo and a valuable resource for our partners."
For more information about TuGo, visit tugo.com.
# # #
About TuGo
For over 50 years, TuGo's dedication to travellers, partners and employees has made them one of Canada's top travel insurance providers and a Gold Standard, Canada's Best Managed Company. Together with their partners, TuGo protects millions of people with travel insurance worldwide.
TuGo understands their customers' needs and is passionate about helping them have better experiences, providing top-rated claims assistance and customer service. TuGo offers products and services that are easy to use and go beyond financial protection.
TuGo helps—however they can. When things go wrong or their customers just want some helpful advice, TuGo gets them what they need when they need it.