TuGo Welcomes Shannon Frew as New Regional Account Manager
(Richmond, BC, Apr 3, 2018) - TuGo, one of Canada's top travel insurance providers, is pleased to announce Shannon Frew has joined its Business Development team as a Regional Account Manager.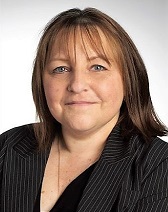 Based in Vancouver, Shannon is responsible for partnerships in the Lower Mainland and on Vancouver Island. She brings almost 30 years of front-line and managerial experience to the role. Shannon holds the CAIB and CSP designations.
"I've worked with Shannon for many years as a partner. She has a wealth of experience, and understand the needs and challenges of our broker partners, having worked with a number of top-tier P&C insurance brokerages in BC," says Chad Hofmann, National Director, Business Development. "She's a strong proponent of TuGo's programs, and we look forward to having her join the team."
For more information about TuGo, visit tugo.com.
# # #
About TuGo
For over 50 years, TuGo's dedication to travellers, partners and employees, has made us one of Canada's top travel insurance providers and a Canada's Best Managed Company. Together with our partners, we've protected millions of people with travel insurance worldwide.
We understand our customers' needs and we're passionate about helping them have better experiences, providing top-rated claims assistance and customer service. We offer products and services that are easy to use and go beyond financial protection.
We help—however we can.When things go wrong or our customers just want some helpful advice, we get them what they need when they need it.