Administration Assistant
Department: Claims Administration
Reports to: Claims Clerical Supervisor
Location: Richmond, BC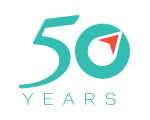 Who we are
At TuGo, we're committed to helping travellers and partners have better experiences. To sum it up: We help—however we can. That's why we're one of Canada's leading travel insurance providers and a Canada's Best Managed Company!
We're a team of specialized experts, dedicated to first-class customer service and claims assistance. We're looking for an Administration Assistant to join our team, in our Richmond, BC office.
TuGo is privately owned with headquarters in Richmond, BC. We have over 170 employees in offices across Canada.
What you'll do
Prepare customized letters to claimants regarding claim status. This includes merging customized information into existing templates, creating new templates as needed, and composing customized letters with the guidance of claims  examiners. This requires a high level of understanding of policy wordings.
Validate and enter data for priority mail  ensuring a high level of accuracy.
Assist with processing incoming mail.
May be required to cover reception, print and send out packets of claim forms, complete validation for non-priority mail, assist in filing new mail, and assist examiners and clerical staff with locating files.
Achieve performance targets.
Collaborate and communicate effectively with team members and all other teams.
Responsively and effectively handle issues.
Look for ways to improve customer experience.
Promote and model TuGo culture, values, and brand promise.
Continuously build professional and technical expertise.
Other duties as required.
What you'll bring
Diploma in a business related discipline
Demonstrated proficiency in writing business correspondence
2+ years of administrative experience, including word-processing
Understanding of insurance policies is an asset
Demonstrated proficiency/accuracy working with numbers
Exceptional organizational skills, attention to detail, and strong ability to multi-task
Ability to type 50 WPM
Excellent written and verbal English communication skills
Strong team player and positive contributor
Proficient in MS Office Suite and able to learn applications quickly
Well-developed analytical, problem-solving, and decision-making skills
Able to consistently live our values of being purposeful, achievement-oriented, cohesive, evolutionary and treating others as you want to be treated
A strong customer experience focus
A passion for continuous learning and professional achievement
A passion for travel
Apply to TuGo
If you're passionate about providing better customer experiences, and this position fits your career plan, send your resume and cover letter to: careers@tugo.com